Texas is one of the leading states in the U.S. for water hardness, according to the experts at Austin Water Solutions. And unlike the Olympics, that's not a competition anybody wants to win. Hard, unconditioned water costs Texas residents untold sums each year in higher energy bills, cleaning supplies, and appliance replacement.
The good news? Austin Water Solutions can help. As the area's premier water softener repair and installation company, Austin Water Solutions confidently offers the Pro Elite™ Professional Series Water Treatment System by PENTAIR®.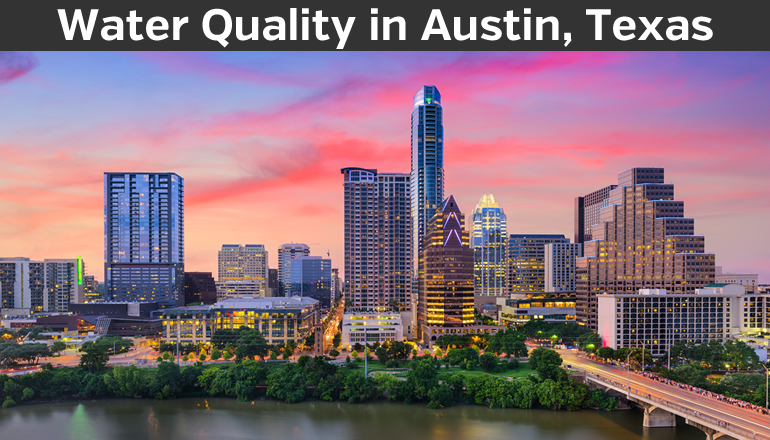 The PENTAIR advantage
According to the experts at Austin Water Solutions, the exclusive PENTAIR Analyzer on the Pro Elite performs 24 hours a day – even during power outages – to determine the system's regenerant volume needs. This means fewer regeneration cycles are necessary, which conserves water. Austin Water Solutions says PENTAIRS commitment to environmental conservation is just one of the many features that set the Pro Elite apart from the competition.
The Pro Elite Analyzer's patented advanced conductivity cell technology is three decades ahead of outdated meter-initiated technology. Austin Water Solutions notes that metered water filtration systems regenerate at the same time, regardless of water conditions, and are comprised of a complicated mass of moving gears, spacers, and discs. PENTAIR conductivity cell technology ensures water quality is not compromised if the water becomes more or less hard and the system adjusts to account for age and wear. All this with just a single moving part!
The gold standard
Austin Water Solutions has chosen to represent PENTAIR because of the Pro Elite's unrivaled features. The Pro Elite automatically recalibrates after each regeneration cycle and even offers salt usage monitoring and information storage and retrieval. One of the most unique features on the Pro Elite, according to Austin Water Solutions, is its 18-karat gold-plated probes – no other water filtration system has them.
How it works
It isn't magic, note the water treatment professionals at Austin Water Solutions. The Pro Elite is simply the result of necessity and an indomitable human spirit for achievement. The Pro Elite conditions a home's water during a hands-off cycle. First, unconditioned water – usually from a municipal water source or personal well – seeps through a bed of nearly microscopic resin beads. Austin Water Solutions explains that these resin beads are like a magnet for unwanted minerals. The resin beads sink to the bottom of the system's tank with the undesirable impurities, leaving crystal-clear, conditioned water for distribution throughout the home or office. Later, these resin beads are automatically cleaned and the process begins again.
An uncanny kind of clean
As reported by the team at Austin Water Solutions, running softened water throughout the home is a life-changing experience with immediate benefits. Austin Water Solutions professionals explain that the elimination of calcium and magnesium helps appliances last up to 30% longer and allows personal care products to rinse completely, leaving behind supple skin and beautiful, manageable hair. Sheets, towels, and other fabrics are softer and more comfortable and soap scum becomes a thing of the past, according to the water authorities at Austin Water Solutions.
Austin Water Solutions stands behind the PENTAIR Pro Elite – it's hands-down the best investment a person can make in their homes… and in themselves.